L'Arche communities are living spaces for people with a mental handicap and those who choose to live with them. It was founded in 1964 by Jean Varnier.
La Corolle in Versoix (Geneva) is part of this organization. It was opened in 1983.
Focus
Providing assisted living to people with mental handicaps.
Activities with La Corolle
Past activities with La Corolle have included tidying up their garden, painting outdoor furniture and cleaning out the vans used to transport residents. We have also made pancakes and shared meals with the residents and their carers.
Where they are
(Click once to enlarge map)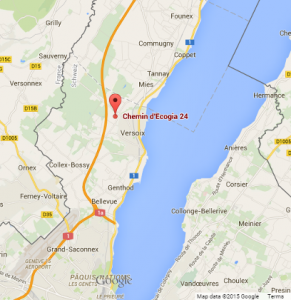 La Corolle is the main house in Versoix, at 24 chemin d'Ecogia (1290 Versoix).
There are also a number of smaller group homes in the same area, to which volunteers are sometimes invited to share a meal with residents.
Past activities at La Corolle
Back to Our Partners